Unlocking the potential of the Transect platform
Empowering collaboration between land acquisition and environmental permitting teams, all within one unified platform.
Save time, money and your next development project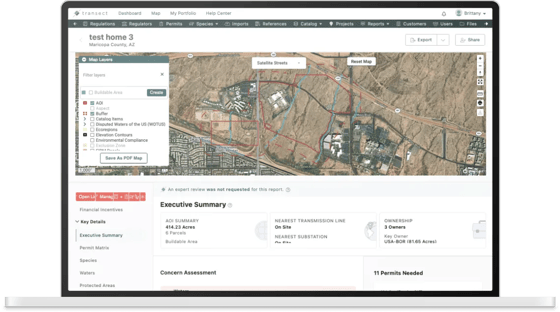 Guiding your next steps: an executive summary
Diverging from conventional static reports provided by environmental consultants, Transect reports are fully interactive, granting you the power to modify, append, or remove multiple components.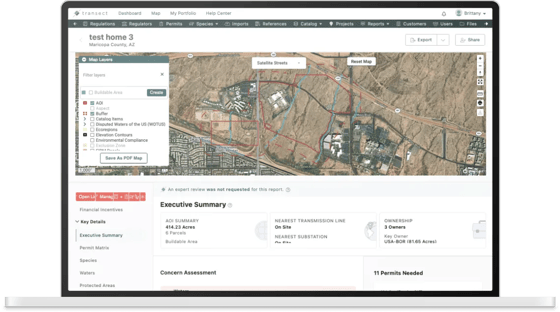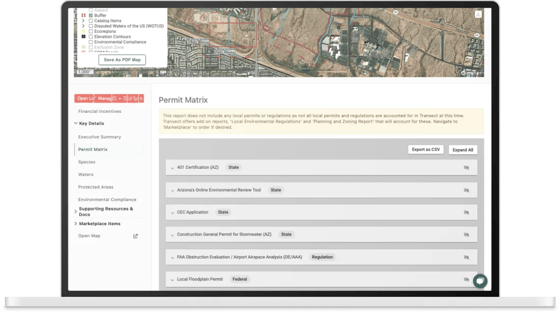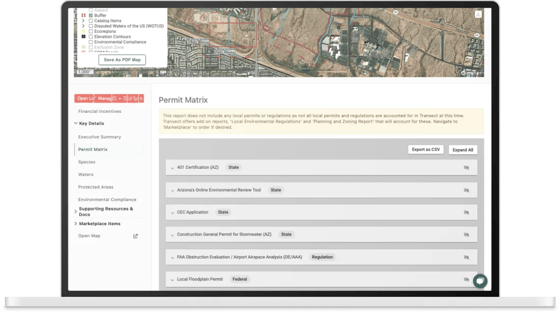 Actionable development guide: a permit matrix
This comprehensive matrix identifies permit triggers, timelines, and provides direct links to regulators and relevant regulations, enabling you to navigate development efficiently and effectively.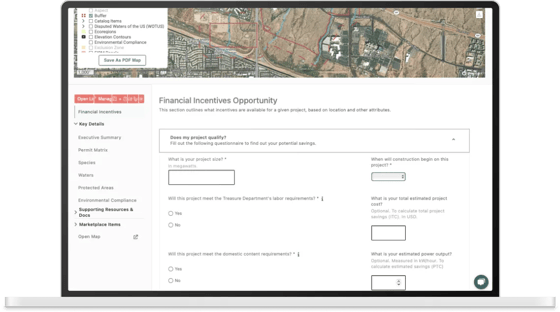 Assess your investment: financial calculation tool
This tool is designed to assist you in understanding evolving regulations, along with associated funding options and tax rebates.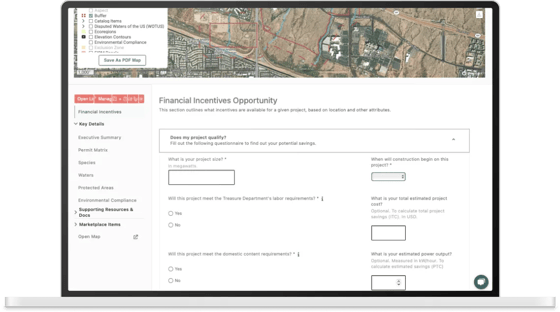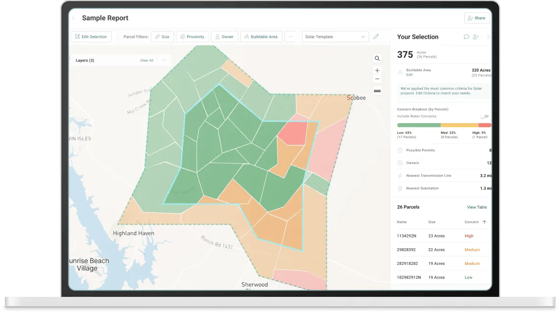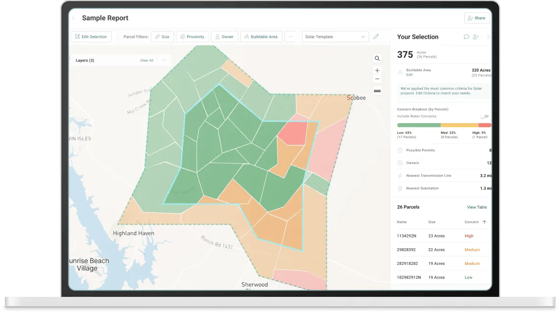 Effortless collaboration: seamless report sharing
After defining your site parameters, use our toolset to easily create, customize, and share concise Transect reports.
Seeing is believing
Take a quick look at the Transect platform and be amazed by the data available at your fingertips.
"We were initially drawn to Transect for their outstanding environmental site assessment capabilities, which provide us with valuable information on various aspects of the land, enhancing our credibility and increasing our chances of securing control over the site when engaging with landowners."
Mark Tippett, Chief Development Officer, Yarotek
Included in the Transect platform is a full suite of Site Selection & Mapping tools on par with your favorite GIS software. When combined with Transect's reporting engine on a single software platform, you can take control and accelerate the environmental due diligence process.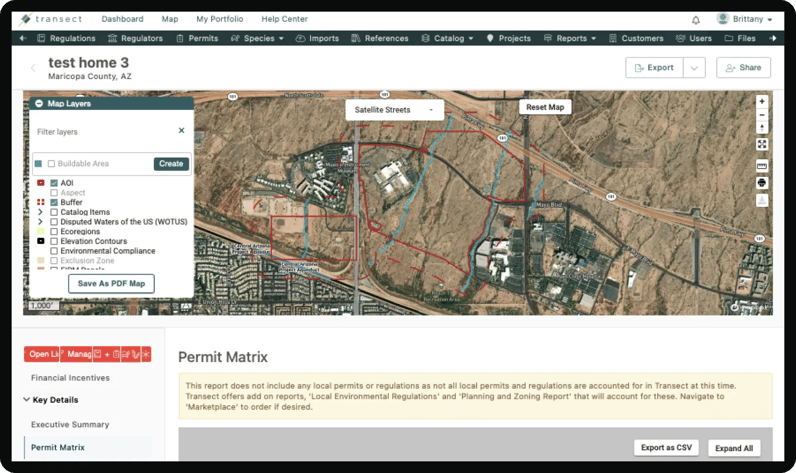 Species and water regulations made easy
Identify endangered species, natural habitats, and permitting concerns effortlessly with just a click. Worried about hidden obstacles like ghost waters or wetlands? We rapidly flag and highlight areas of concern on your buildable sites within seconds.
The Transect Marketplace
Transect approved add-ons, location data and solutions that provide even more value to keep pushing your project forward.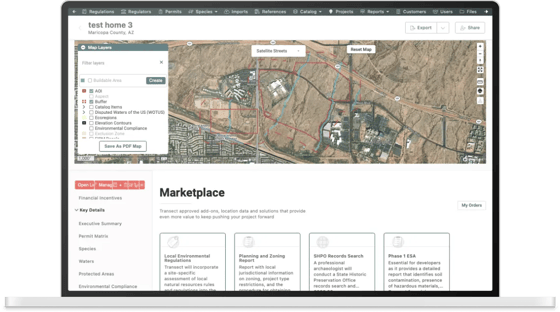 Need recommendations for a regional consultant? Want to talk to a biologist about the wetlands permitting process?
Included in your subscription is direct access to our team of environmental experts.
Marketplace: sometimes you need more data, more research, more visibility, more help.
Local environmental rules and regulations
State Historic Preservation Office (SHPO) records search
Planning and zoning reports
Slope and aspect calculations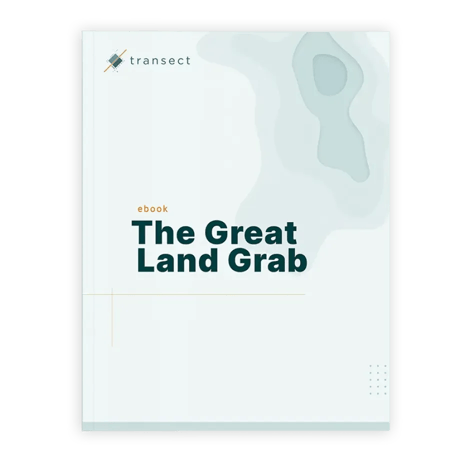 Find out why land developers are racing to snap up viable parcels to develop renewable energy systems.
Learn about:
Energy communities

Tax credits

The latest legislation