Do Diligence Better
You have so many questions to deal with: wetlands, parcels, endangered species, permits, protected areas, slope, aspect, cultural resources, navigable waterways, regulations, and much more
You need to know what to do next reliable answers. You need them now.
And you need to stay in budget.
We feel ya.
We're frustrated too.
Environmental due diligence shouldn't be so complicated.
We can help.
Transect is helping companies across many industries do diligence better.
Sam, Co-founder
Sam waited on expensive, inconsistent answers to environmental due diligence questions during his decade developing commercial real estate projects.
Robin, Co-founder
Robin spent over a decade leading regulatory compliance and permitting programs across the U.S.
Helping companies do diligence better.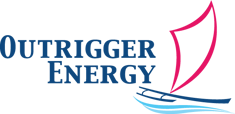 They love it.
"Transect is a huge help during our siting campaigns. I used to spend a lot of time and money using traditional consulting methods to evaluate each potential site. Now, I can evaluate multiple sites for a fraction of the cost and time and focus my resources on the sites where we know we can succeed."
Kala Berg Laughlin
"So happy to full access to it at Phillips 66! The constant improvements and databases y'all are adding on a regular basis is invaluable. Looking forward to continued collaboration!"
Monica Howard
"Thanks for your help with our recent municipal project! Your reasonable pricing model kept our costs down, and the support we received from the team and the quick turnaround time was outstanding. We are thrilled to have Transect in our toolkit."
Adam "Bo" Wall
"It's a powerful addition to our planning process."
Chris Mitchell
"For as low-cost as these reports are, it is crazy not to run one prior to spending additional time and money looking at a site."
Jeremy Jones
How Transect Works
Create a report
Draw or upload your project in the web app, or email it to our team.
Get answers in minutes
Summarize concerns
See permit pathways
Get recommendations for next steps
Diligence. Dominated.
Saved time
Saved money
Feeling good
Our Commitment to You
You'll get the answers you need faster than you can anywhere else.
The platform and all your data are secure and confidential.
Transect Reports include comprehensive, current data
Have questions? We'll be here with Expert Support.
Get even more value.
View Enverus lease, permit, rig, well, production, and pipeline data in Transect.
Available for Transect subscribers with DI Plus and GeoData Services or DI Direct Access.
First one's on us.
We know you'll love it.
Try Transect, risk-free. Whether you want to compare an old project or get a jump-start on a new project, we'll give you the first Transect report on the house.
Provide us with your name and email, and we'll send you a voucher to get your first report free.
Visit our help center to see answers to Frequently Asked Questions, view product tutorials, and more.
Or, contact us using the help widget or at support@transect.com.