The #1 bottleneck delaying all land development projects today is
Environmental Permitting

.

It currently takes weeks or months to receive an environmental critical issues analysis.

And it's about to get worse.

The key to a successful renewable energy project is location, location, location. Can you identify viable sites faster than your competitors?
We often hear, "I never thought about my due diligence needs that way."
So, we created a tool to help evaluate your what-ifs.
Getting Started with Transect is Easy
Step 1
Think about where you want to build your next project.
Step 2
Schedule a 20-minute demo to start your project in Transect.
Step 3
Witness navigating environmental risk in minutes - NOT WEEKS!
The Transect platform generates a fully detailed and accurate environmental report in under 2 minutes. Learn More >>
Be empowered to finally take control of your Environmental Due Diligence
With Transect, do in minutes what used to take weeks if not months.
It shouldn't be so complicated.
Mitigate risk with environmental reports that are more accurate, more detailed, and at a fraction of the cost.
Transect reports have Critical Information for Renewable Projects including:
Red Flag Concern Levels
Protected Land & Waters
Species of Concern
Local Regulations & Permits
State & Federal Permit Requirements
Recommended Next Steps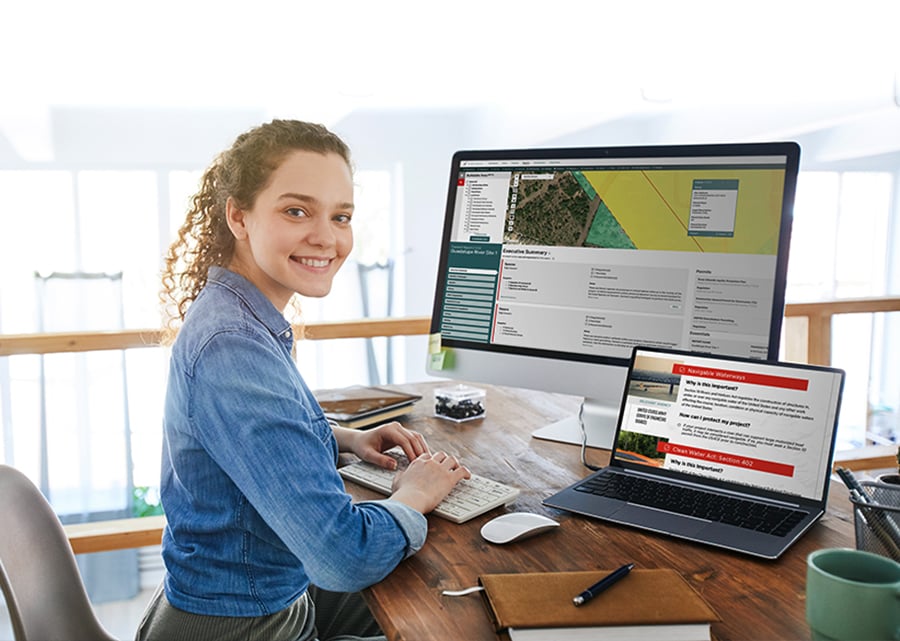 [Transect is] very committed to Clenera's success in our critical issues analysis activities. The reports are concise and relevant, as well as reasonably priced.