Give your clients better, smarter Feasibility Studies with Transect
Transect's environmental mapping and due diligence tools, plus easy access to our in-house experts and marketplace integrations like deep dive local regulation research, makes the Transect platform a win for you and your client.
Strengthen Bid Proposals
Cost-effectively strengthen proposals and bid responses by identifying and accommodating potential environmental snags.
Provide Better Feasibility Studies
Generate more accurate feasibility studies with fast access to constraint data like wetlands and protected species, along with a permitting matrix, permit timelines, and survey recommendations.
On-demand Permitting Answers
Quickly answer questions about potential protected species or wetlands issues when assembling SWPPPs, city and county development applications, etc.
Your clients are relying on you to inform their project feasibility. Do you know all of the environmental boxes to check?
While engineers may work on a variety of project types across a myriad of business sectors, natural resources identification, permitting, and compliance is a common challenge that many engineers face throughout the industry. Often the first to evaluate the feasibility of a project, early awareness and an understanding of the challenges that environmental constraints can cause empower engineers to more accurately portray project viability to clients and team members.
Transect supports these proficiencies by offering rapid turnaround times, cost efficiencies, and interactive and shareable results.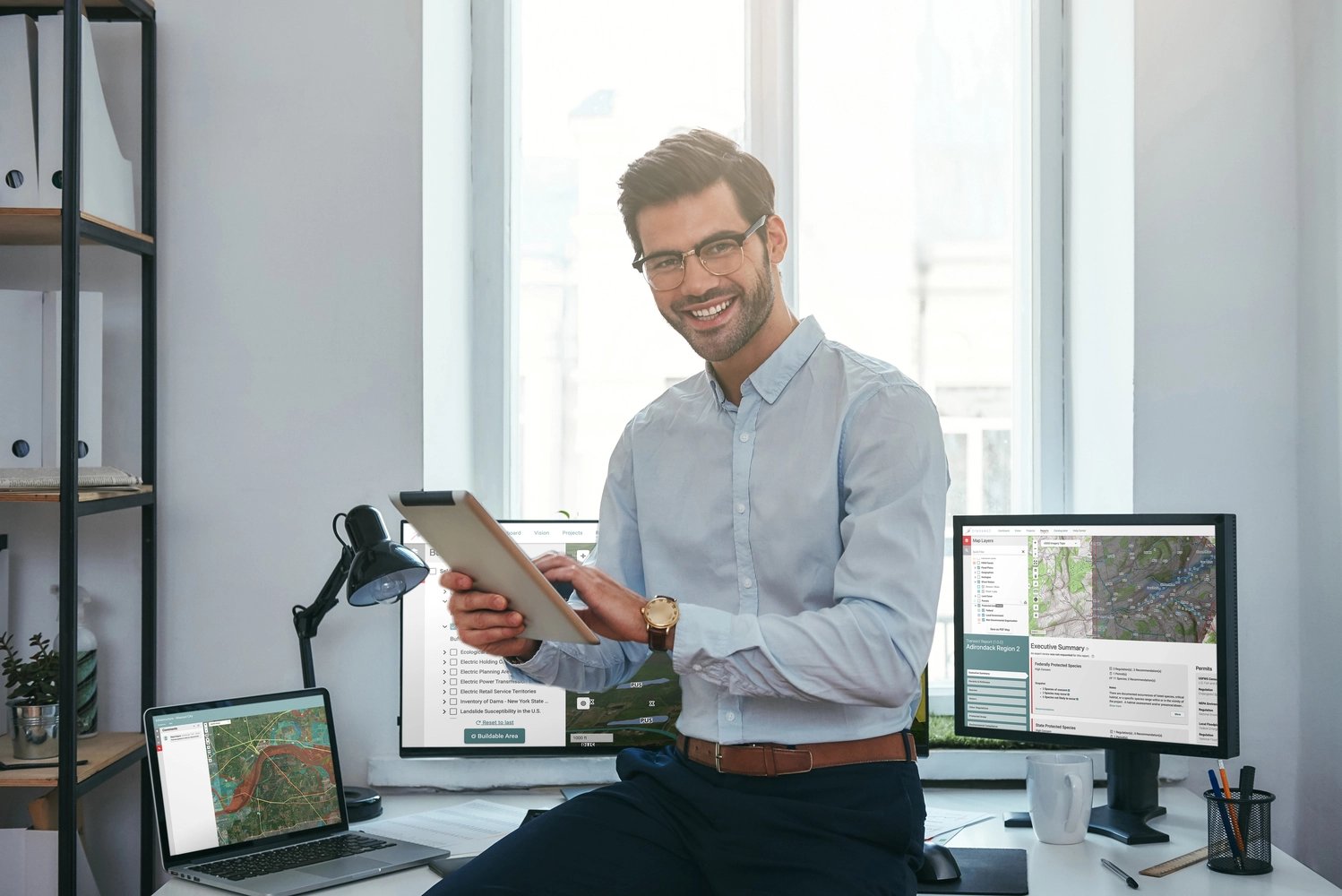 Critical Information
Choose a site, anywhere in the US. And you'll get an interactive, comprehensive evaluation of:
Overall Concern Levels
Protected Land & Waters
Species of Concern
Open Regulations
Permit Requirements
Recommended Next Steps
The support we received from the team and the quick turnaround time was outstanding. We are thrilled to have Transect in our toolkit.