Do in Minutes What Used to Take Weeks
Deliver Desktop Reports Faster
You know where to find public data, but your client is waiting while you compile all of it in conventional GIS tools. See data like the NHD, NWI, USFWS ECOS and critical habitat data, species element occurrences, soils, geology, EPA registered facilities, and much more all in one place.
Reduce Non Billable Hours
Cost-effectively strengthen proposals and bid responses by identifying and accommodating major potential environmental issues without sustaining a lot of non-billable labor hours. Unlimited report sharing across clients, surveyors, right-of-entry groups and other team members allows increased collaboration of project data.
Compete Better in New Regions
Get up to speed on the important regulations, permits, and other environmental constraints in new states or regions with Transect's seamless platform that provides consistent information from state-to-state.
Your clients want answers, like, yesterday
Your clients want environmental due diligence information on their potential projects from you as soon as possible, and your workload might mean you're scrambling to respond. Or maybe you've been asked to put together a proposal for a client, but those non-billable hours collecting GIS data and regulation information to scope the project are a liability if you don't win the job.
We totally get it - as environmental consultants, that used to be us!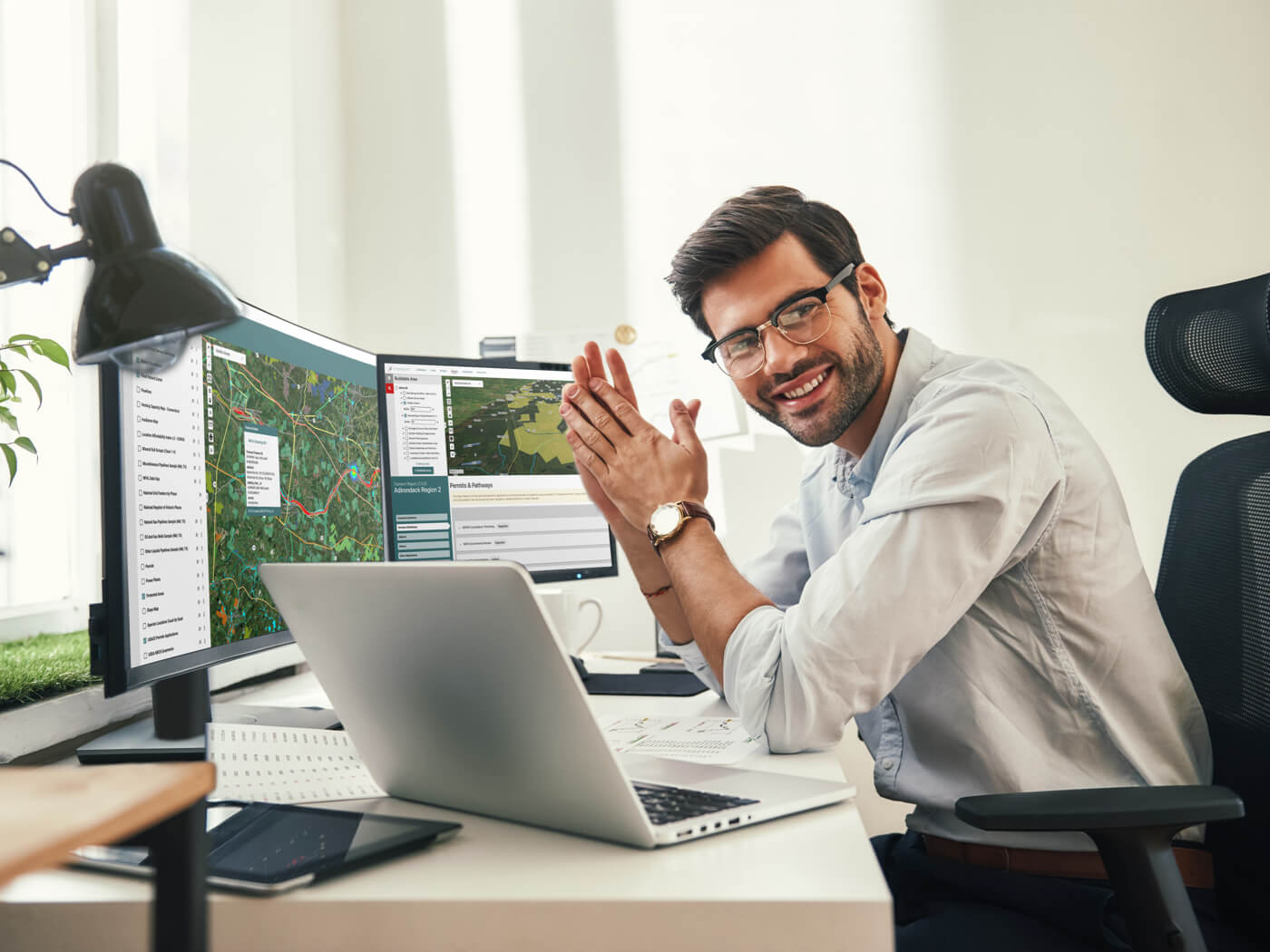 Impress your clients - in minutes
Created out of the inefficiencies surrounding repetitive data mining, regulatory research, and narrative reporting that many environmental consultants experience daily, Transect provides an original new tool that will support and optimize the environmental consultant's efforts to acquire and convey natural resources information during all phases of a project.
With interactive and shareable results, Transect is also a modern platform for sharing information and collaborating with clients and team members.
Critical Information
Choose a site, anywhere in the US. And you'll get an interactive, comprehensive evaluation of:
Overall Concern Levels
Protected Land & Waters
Species of Concern
Open Regulations
Permit Requirements
Recommended Next Steps
This is gold, you have found a way to automate this in a way that saves everyone a whole bunch of time.
Development Director, New York